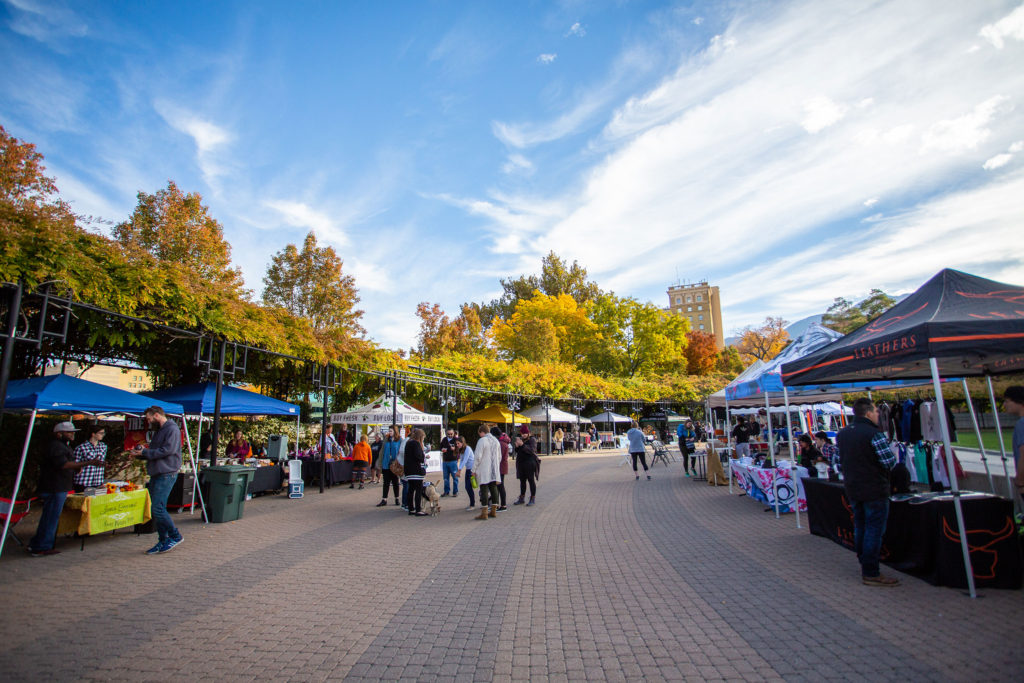 Fall Market by Farmers Market Ogden
Saturdays, September 28th through October 26th
Ogden Amphitheater | 9 am to 2 pm
In the fall we host an additional 5 weeks of shopping local in the Ogden City Amphitheater. It's a trimmed down, small-town market experience complete with live music, local vendors and of course the best of the fall harvest.
Interested vendors are asked to review the Vendor Guidelines and to complete an online application, below. Please note, online vendor registration closes Sunday, September 1st at 5:00 pm.
Performing artists can apply using the Music at the Market Application.
Fall Market Fees
Fall Market is only 5 weeks long and therefore, it is mandatory for all vendors to attend all 5 weeks. No weekly vendors are allowed.
The fee for all 5 weeks is $100 for Produce vendors – $125 for Artisan or any other vendors (includes $25 full season Ogden City Special Event Temporary Business License).
NonProfits pay a reduced rate. Please complete the application below to determine your fee structure.
As always, no resale items or MLMs will be accepted into the market.
There is a $15 fee to apply as a vendor for Farmers Market Ogden. This fee is non-refundable.
REGISTRATION IS NOW CLOSED
Selected vendors will be notified of their acceptance on Thursday, September 5th.