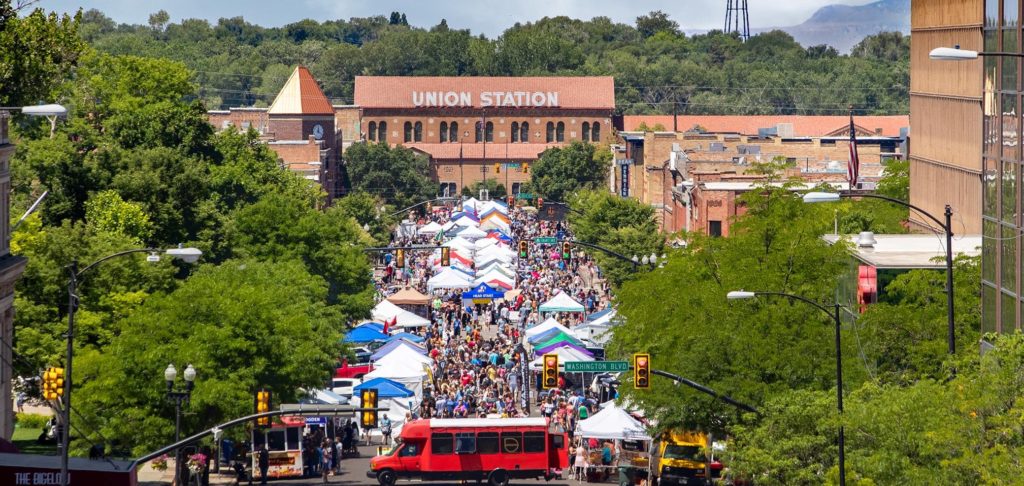 Summer Market Registration Now Open!
Saturdays, June 22nd through September 14th
Historic 25th Street | 9 am to 2 pm
Interested vendors are asked to review the Vendor Guidelines and to complete an online application, below. Please note, online vendor registration closes Monday, April 1st at 5:00 pm.
Performing artists can apply using the Music at the Market Application.
Farmers Market Ogden Fees
FULL SEASON: $230 for Produce – $325 for Artisan or any other vendors (includes $25 full season Ogden City Special Event Temporary Business License)
WEEKLY: $35 per week for all vendors (includes $5 Ogden City Special Event Temporary Business License, required each week)
Full season vendors will receive a permanent spot for the duration of the market as well as a discounted registration rate. Weekly vendors will have a different placement each week they attend and pay a higher per week rate. However, weekly vendors will be accepted on a first come, first serve basis and will be limited to 15 per week.
NonProfits pay a reduced rate. Please complete the application below to determine your fee structure.
As always, no resale items or MLMs will be accepted into the market.
There is a $15 fee to apply as a vendor for Farmers Market Ogden. This fee is non-refundable. 
REGISTRATION IS NOW CLOSED.
Selected vendors will be notified of their acceptance on April 15th.