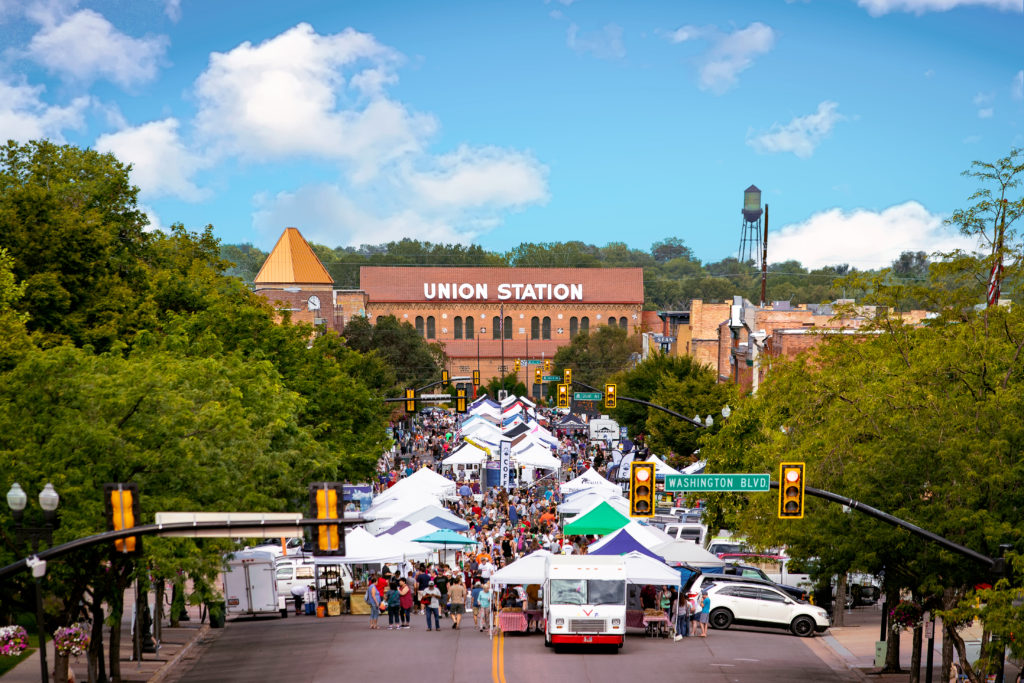 Summer Market by Farmers Market Ogden
Saturdays, June 20th through October 10th
Historic 25th Street | 9 am to 2 pm
Our Summer Market has been extended to run until Saturday, October 10th! Same time (9 am – 2 pm) and same place (Historic 25th St). See you there!
Farmers Market Ogden 2020 is permitted as an essential service through the Utah Department of Agriculture and Food therefore, in order to retain our status, vendors participating in the market are limited to those selling grocery related items.
Farmers Market Ogden's top priority is the health and well-being of our vendors, community members, and market attendees. We are staying informed on the evolving situation surrounding coronavirus (COVID-19) and will continue to evaluate our community programming moving forward as suggested by the CDC.
REGISTRATION HAS CLOSED. Selected vendors will be notified of their acceptance on April 15th.
Follow us on Facebook and Instagram for the most up to date information regarding Farmers Market Ogden!
Please note, OUR VENDOR GUIDELINES and MARKET FEES HAVE CHANGED. All interested vendors are required to review the Vendor Guidelines before completing the online application, below.
Performing artists can apply using the Music at the Market Application.
Farmers Market Ogden Fees
Registration Fee: $35 (non-refundable)
Full Season Vendor Fee: $230 Produce – $455 Artisan/Other
Weekly Vendor Fee: $35 Produce – $45 Artisan/Other
Full season vendors will receive a permanent spot for the duration of the market as well as a discounted registration rate. Weekly vendors will have a different placement each week they attend and pay a higher per week rate.
Community organizations who ARE interested in selling at the market pay a reduced rate. Please complete the application below to determine your fee structure. 
Community organizations who ARE NOT interested in selling at the market may occupy a Community Booth space free of charge but are required to provide an activity in which the community can engage in.
As always, no resale items or MLMs will be accepted into the market. 
For questions, please email the Market Manager, Mikkol Richins – coordinator@farmersmarketogden.com.