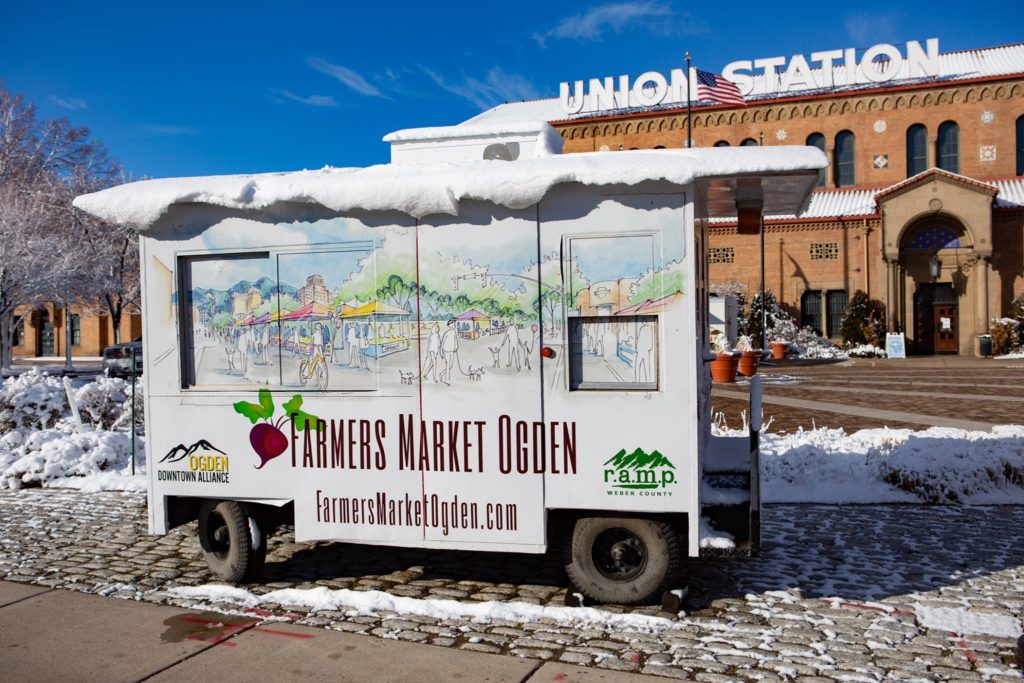 Winter Market by Farmers Market Ogden
Saturdays, January 22nd through February 26th
Indoors @ Ogden Union Station | 9 am to 2 pm
Vendor registration has closed. Selected vendors will be notified of their acceptance on or before Wednesday, December 22nd!
All Aboard!!! Farmers Market Ogden is excited to welcome back our indoor winter market that will take place at Ogden's Historic Union Station starting January 22, 2022.
The winter market  will feature local vendors with a focus on preserves and canned items as well as local food vendors, artisan vendors, live music, free community yoga session, and community activities for the whole family to enjoy. The market will run six consecutive on Saturday's January 22nd – February 26th from 9 am – 2 pm.
Follow us on Facebook and Instagram for the most up-to-date information regarding Farmers Market Ogden!
Interested vendors are asked to review the Vendor Guidelines and to complete an online application, below.
Please note, canopies (including the structure) are not permitted at this market.
For musicians or performers who are interested in performing, click "perform at market," and fill out a performer application.
Winter Market Fees
Registration Fee: $35 (non-refundable)
Full Season Vendor Fee: $120 Produce – $210 Artisan/Other
Winter Market is a 6-week long market and therefore, it is mandatory for all accepted vendors to participate in all 6 weeks. Weekly vendors are not permitted at this market.
Nonprofits pay a reduced rate. Please complete the application below to determine your fee structure.
As always, no resale items or MLMs will be accepted into the market.
For questions, please email the Market Manager, Mikkol Richins – coordinator@farmersmarketogden.com.
---