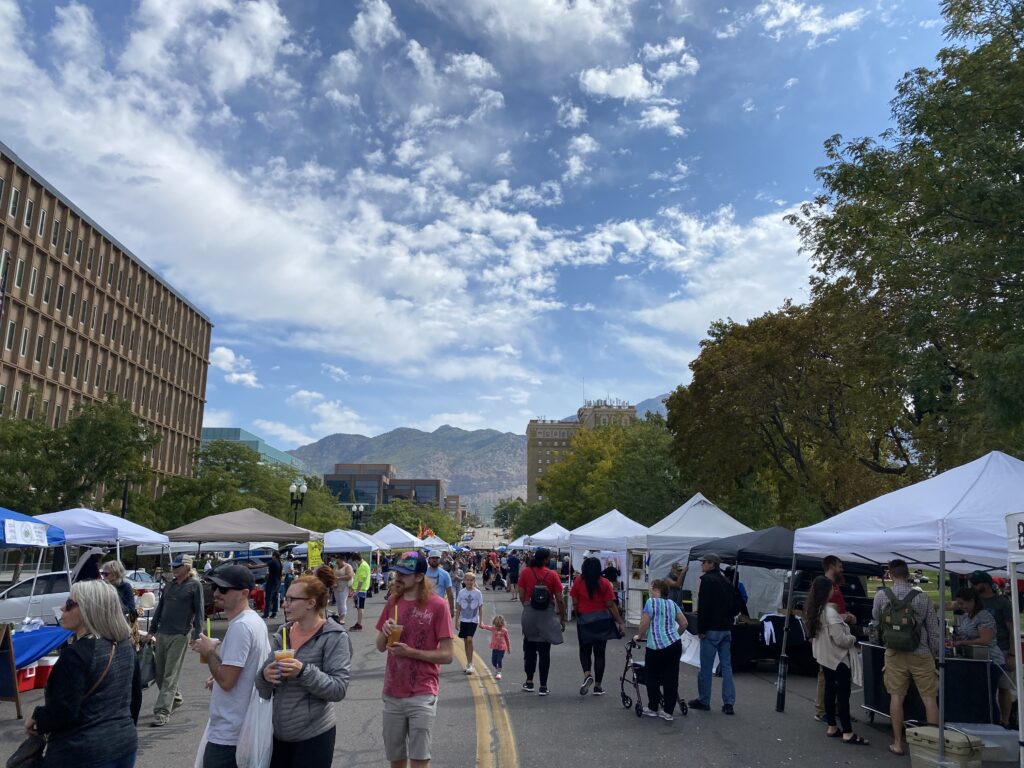 Fall Market by Farmers Market Ogden
Saturdays, September 17th through October 22rd
Grant Ave to Washington Blvd on Historic 25th Street | 9 am to 2 pm
In the fall we host an additional 6 weeks of shopping local on Historic 25th Street in between Grant Ave and Washington Blvd. It's a trimmed down, small-town market experience complete with live music, local vendors and of course the best of the fall harvest.
Artists looking to perform at the market can apply using the Music at the Market Application.
Vendor guidelines for this market can be found here.
Fall Market Fees
Fall Market is only a 6 week long market and therefore, it is mandatory for all accepted vendors to participate in all 6 weeks. Weekly vendors are not permitted at this market.
Registration Fee: $35 (non-refundable)
Full Season Vendor Fee: $120 Produce – $210 Artisan/Other (Additional fees may apply for booths larger than 10 X 10)
NonProfits pay a reduced rate. Please complete the application below to determine your fee structure.
For questions, please email the Market Manager, Sher Rowley – management@farmersmarketogden.com.
Follow us on Facebook and Instagram for the most up-to-date information regarding Farmers Market Ogden!
Applications for Fall Market by Farmers Market Ogden are currently closed.