Registration for Farmers Market Ogden Summer 2023 is now closed
Official applications for the Farmers Market Ogden 2023 Summer Market have closed.
Filling out this form is to join the waitlist. We may reach out to you as needed or as availability permits.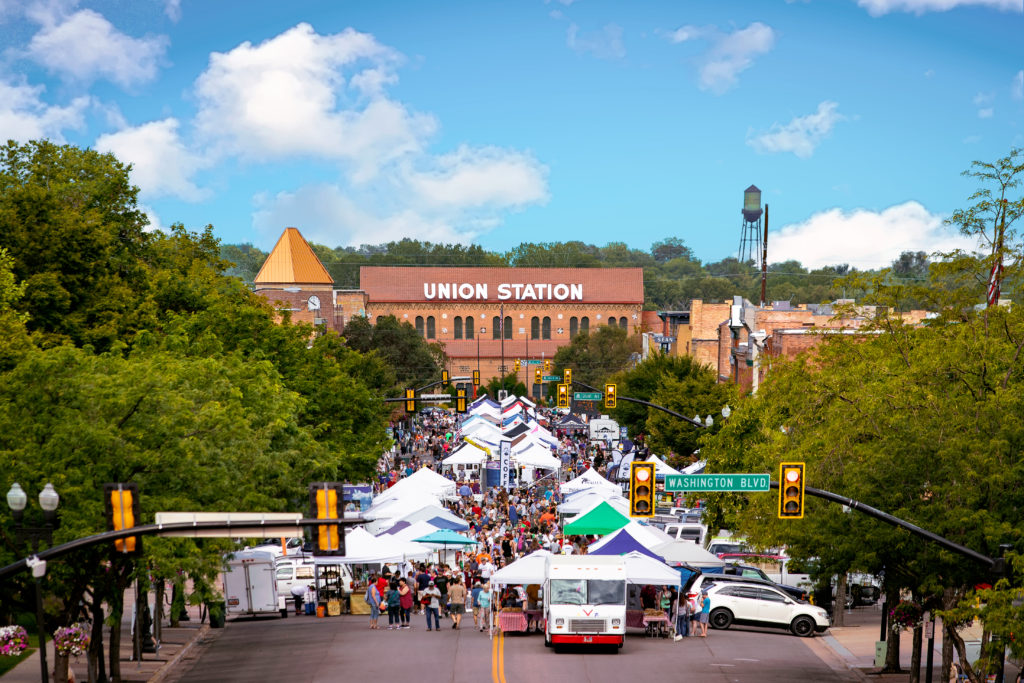 Summer Market by Farmers Market Ogden
Saturdays, May 27th through September 9th
Historic 25th Street | 8 am to 1 pm
We thank you for your interest in being a vendor at Farmers Market Ogden. Registration for the 2023 Summer Market has closed. Submit the form below to join the waitlist.
Please read the information below thoroughly before submitting your application
Farmers Market Ogden's summer season is BACK on Historic 25th Street!
All interested vendors are required to review the Vendor Guidelines (English) before participating in the market.
For musicians or performers who are interested in performing, click "perform at market," and fill out our application.
Please note, the following changes have been made this year:
Market duration – now 5/27-9/09, 16 weeks total
Farmers Market Ogden Fees
Registration Fee: $35 (non-refundable)
Full Season Vendor Fee: $350 ($22/wk, 37% discount) Produce – $675 ($42/wk, 30% discount) Artisan/Other
Weekly Vendor Fee: $35 Produce – $60 Artisan/Other
Full season vendors will receive a permanent spot for the duration of the market as well as a discounted registration rate. Weekly vendors will have a different placement each week they attend and pay a higher per week rate.
Nonprofits looking to participate and sell items will pay a reduced rate. Please complete the application below to determine your fee structure.
As always, no resale items or MLMs will be accepted into the market. 
For questions, please email the Market Manager – [email protected]
Follow us on Facebook and Instagram for the most up to date information regarding Farmers Market Ogden!
**Submitting an application does not guarantee acceptance into Farmers Market Ogden. After applications close, a jury will review all submissions and make selections. Please be as complete and detailed in your application as possible, as this helps our team throughout the selection process. Thank you.