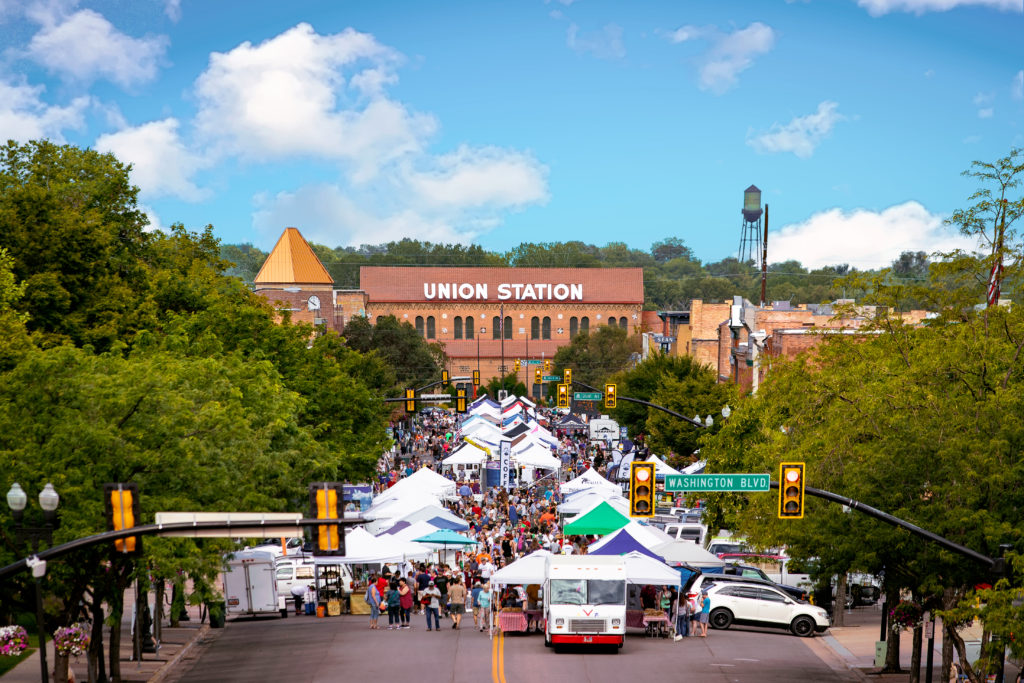 Summer Market by Farmers Market Ogden
Saturdays, May 22nd through September 11th
Historic 25th Street | 8 am to 1 pm
Farmers Market Ogden's top priority is the health and well-being of our vendors, community members, and market attendees. We are staying informed on the evolving situation surrounding coronavirus (COVID-19) and will continue to evaluate our community programming moving forward as suggested by the CDC.
Registration for the 2021 Summer Market has closed. However, interested vendors can email info@farmersmarketogden.com to be put on our waitlist.
All interested vendors are required to review the Vendor Guidelines before participating in the market.
Please note, the following changes have been made this year:
Time of the market – now 8am-1pm
Market duration – now 5/22-9/11, 17 weeks total
Market fees – due to adding extra weeks, the price of full-season registration has gone up but weekly fees have not changed
Farmers Market Ogden Fees
Registration Fee: $35 (non-refundable)
Full Season Vendor Fee: $300 ($18/wk) Produce – $595 ($35/wk) Artisan/Other
Weekly Vendor Fee: $35 Produce – $45 Artisan/Other
Full season vendors will receive a permanent spot for the duration of the market as well as a discounted registration rate. Weekly vendors will have a different placement each week they attend and pay a higher per week rate.
NonProfits pay a reduced rate. Please complete the application below to determine your fee structure.
As always, no resale items or MLMs will be accepted into the market.